It's great to see a small business expand their product line! Vante Designs made a banner for an event of mine previously. Thank you!
Who Is Vante Designs?
1) Who and why did you start your business?
I started my business in December of 2021 but officially launched in April 2022. I started this business because I love decor and charcuterie and I was spending a lot of my spare time doing that.
2) What is your background?
Along with starting Vante Designs, I am also a full time teacher in West Vancouver!
3) What is special with your products?
Our products are all thoughtfully handmade. We strive to make your moments special and ease any of the organization pieces. Our goal is to give you the space and products so you can fully enjoy and be present at your special moments.
4) Finally, what else do you want to share?
The more we know the more we can customize! Don't be afraid to ask questions, share details of your event and challenge us creatively.
Thank you again for all your support. It means the world as we are just a small business getting started.
All the best,
Tasch
Follow Chocoviv's Lifestyle Blog on WordPress.com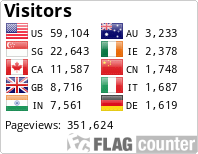 Instagram: https://www.instagram.com/chocoviv/
Twitter: https://mobile.twitter.com/Chocoviv1