Thank you, Tree Vine Nature Toys for your recommendation and package!
Who Is Tree Vine Nature Toys?
Who is Tree Vine Nature Toys? I took a wood working workshop in 2019 and became inspired by making wood toys for the daycare children attending Giggleberries Early Education Center. I started to replace the battery operated toys with my handmade toys and found that the children were far more interactive in place just by using their imaginations.
What is your background? I have been an Early Childhood Educator for 25 years and have a passion for teaching children under the age of 6. Watching children explore their capabilities and develop self confidence is amazing to see.
What is special about your products? My products are all made by myself. I love shaping my building boulders out of reclaimed scrap wood. Each and every one is unique. I am currently working on providing my products for wholesale.
Finally, what else do you want to share? I will be attending spring and summer markets this season so please keep an eye on where I will be.
Check them out!
Follow Chocoviv's Lifestyle Blog on WordPress.com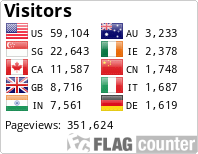 Instagram: https://www.instagram.com/chocoviv/
Twitter: https://mobile.twitter.com/Chocoviv1