I had the opportunity to enjoy a lovely facial at Spa Tru Face & Body Lounge previously. It was located at a hotel, so imagine the lucky hotel guests that visit there!
Who is Spa Tru?
1) When and why did you start your business?
I started a body contouring clinic in 2007 in Kelowna. Then, I moved to Orange County, California and opened up a second clinic before having two children.
Therefore, our first son was born in California where I discovered the product line, Dermaesthetics. Afterwards, we moved back with our 3 month old son back to Canada and opened up Spa Tru in Langley!
2) What is special about your business?
Since that we opened up Maple Ridge and Abbotsford, we have become the number one clinic in British Columbia for Botox and Filler. In addition, we made it to top 25 in all of Canada!
3) What else do you want to share?
Dermaesthetics is a medical grade skin care line that we use in all of our facials and Peels and micro-needling. It is a amazing skin care line that used to manufacture all of the top brands in the market. When the other brand started reducing active ingredients for more profits, Dermaesthetics created their own line to make the products more pure and more beneficial than others.
Check them out!
Follow Chocoviv's Lifestyle Blog on WordPress.com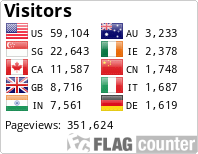 Instagram: https://www.instagram.com/chocoviv/
Twitter: https://mobile.twitter.com/Chocoviv1