Summary
This series featured excerpts from the Andy Warhol Diaries book. The private life of Andy Warhol was displayed uncensored. That included his love life, his daily life and the gun shot incident. The intimate details into his thoughts during the rise of the AIDS epidemic among his friends really showed how anxious he was living each day.
The relationships that he developed in the art and entertainment industry helped to shape a lot of what we knew now as pop culture.
Conclusion
There was a bit of nudity that did catch me by surprise. However, I really learned a lot about how he was so forward in thinking and comfortable about being himself.
I have always been inspired by his art and really appreciate this series.
Follow Chocoviv's Lifestyle Blog on WordPress.com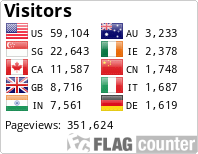 Instagram: https://www.instagram.com/chocoviv/
Twitter: https://mobile.twitter.com/Chocoviv1