Thank you, Jujume for reaching out! I grew up with dates, so this was great for me to try out!
Who is Jujume?
1. Why and when did you start your business?
• The company was officially formed in summer 2019. After wrapping up a consulting project, I took a break to recharge at my family's jujube farm hours away in the Southern Mojave Desert, California. Being an Asian American, I knew about jujubes as a kid but I never took an interest in them assuming they tasted like medicine. However, in my older years, I was all ears on hearing its broad range of anti-aging and wellness benefits — AND they surprisingly tasted sweet & delicious! They send me off with a supply to last a few months and I start eating them regularly. By the time I was done with my supply I noticed a difference in my complexion, blood pressure and quality of sleep. I visit the local supermarkets and specialty stores to buy more and none of them carried any, assuming I was talking about the old school gummy candy. That's when it dawned on me — in North America jujubes are the Ultimate Unknown Superfood®. I pass on the next consulting gig and instead launch JUJUME to drive awareness of this extraordinary fruit and show how easy it is to get anti-aging nutrition the tasty way.
2. What was your background
• Marketing
3. Interesting facts about your product
• Jujubes have a potent amount of anti-aging and wellness nutrition with 32x more antioxidants than citrus fruits!
• Jujubes have been around for literally thousands of years and well known in many parts of the world but are relatively UNKNOWN in Western markets (which is why we trademarked our slogan "The Ultimate Unknown Superfood®")
• Most people assume that all jujubes are produced in Asia but actually our family's organic farm is located in the Southern Mojave Desert, Southern California where the climate is perfect for the 'Li' cultivar jujube.
• We combine the best in nature (i.e. Li jujubes) with the best in nurture (i.e. stringent USDA farming and manufacturing standards).
4. Anything else you would like to share:)
• You can find us at jujumeshop.com or on Amazon US. Tag our products (@officialjujume) in your socials and we'll promote it!
Follow Chocoviv's Lifestyle Blog on WordPress.com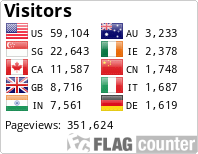 Instagram: https://www.instagram.com/chocoviv/
Twitter: https://mobile.twitter.com/Chocoviv1