I have been a huge fan of Ener-C for many years! Recently, I won this box from one of their giveaways!
Who is Ener-C?
1) Why and when did you start your business?
"Back in 2012, we found ourselves at a crossroads. Many of us had been part of a team distributing a product called Emergen-C in Canada for many years, until a large pharmaceutical company bought it. We were faced with a choice: do we sit back, count our blessings and let the giants rule the earth… or do we choose something different? At the daylight end of a dark night of our entrepreneurial souls, the answer came: SOMETHING DIFFERENT"
2) What is different about your products?
"We believe our products can only be as good as the raw materials they are made from, which is why we choose to use the purest, most bioavailable and ethically sourced ingredients in all our formulas. There are other products out there that may look and even taste similar, but when it comes to the things you put in your body to keep you healthy, energized and strong, we believe quality matters. It is why we use 1,000mg of vitamin C from mineral ascorbates.
This is the best form of vitamin C to take because it is more bioavailable (and gentler on your stomach) than ascorbic acid or ester-C. It is also why all our ingredients are certified non-GMO, vegan and gluten-free. It is why we only use natural fruit powders and real cane sugar to colour and flavour our products. Finally, it is why we only use very small amounts of sugar in both our sport (1g) and multivitamin (5g) formulas (to help your body absorb the electrolytes, minerals and vitamins). We think you will taste and feel the difference."
3) Finally, what else would you like to share?
"All our raw materials are sourced and certified as non-GMO. Our commitment to non-GMO stems from a desire to support agricultural integrity and a belief that no one "owns" the genetic make-up of something created by nature. We are committed to the use of fair-trade practices in sourcing raw materials, and we audit our suppliers on a regular basis."
Note:
(Excerpts are from their website)
Please check out their site!
https://www.tryenerc.com/pages/about
Follow Chocoviv's Lifestyle Blog on WordPress.com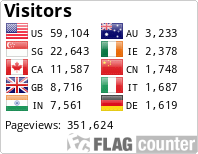 Instagram: https://www.instagram.com/chocoviv/
Twitter: https://mobile.twitter.com/Chocoviv1