I love kombucha! There are some brands that are stronger in taste and not for everyone. However, when I tried Culture Craft, I knew this was great for newcomers to try! Thank you, Culture Craft!
Who is Culture Craft?
1) Why and when did you start your business?
Culture Craft Kombucha was founded in 2015 by North Vancouver entrepreneur and chef Dan Larsen, who decided to turn his attention from a 15-year grind in the back of house at renowned restaurants like La Quercia, Café Medina, Sonora Resort and Bishop's and combine his relationships with local farmers and purveyors and passion for food and drink into building his own boutique brand of kombucha.

Admittedly, his motivation behind the creation of Culture Craft Kombucha was also one of a personal quest to improve his own health.
2) What was your background?
"While working as a chef I was tired, wired and burned out, had neglected my health and found myself with a seriously compromised digestive system," he says. His future mother-in-law introduced him to the nutritional benefits of kombucha, which can aid in reproducing beneficial gut bacteria heavily depleted from stress, toxins and a poor-quality diet to create a more powerful digestive response and strengthen the symbiotic relationship shared between mind, body and digestive system.
Not to mention that the nutritionally 'alive' functional beverage contains healthy organic acids, antioxidants, amino acids, enzymes and B vitamins — all of which have the potential to help boost energy, mood and immunity and promote detoxification.
It also allows him to provide his young son Shay with a healthy, delicious probiotic drink that is nutrient dense, low in sugar — making it a far superior beverage to pop or juice — and made with local, organic, preservative- and pesticide-free ingredients that Shay recognizes.
3) What is special about your products?
When it comes to Kombucha, Dan relies on the principle of 'Fresh is Best'.
"So many mass-market kombucha brands are flooding the market with product that can take weeks or even months before it hits the grocery store shelves, and during that time, kombucha has a tendency to become more acidic and take on a vinegary flavour that can be unpleasant and off-putting," says Dan. "We want to help people avoid buying far-from-fresh kombucha. It's our mission to shorten the distribution chain and show consumers who are thirsty for change that only the freshest will do."
Dan is hands-on every step of the way, from recipe creation and sourcing all the seaonally inspired ingredients in each flavour to brewing and bottling the finished product. His favourite part of the business is sourcing fresh, organic produce from some of BC's best farms to elevate the flavour of each brew, all while supporting local food systems.
4) What else do you want to share?
In a nod to his Danish heritage, Dan kept the Scandinavian principles of 'Hygge' — a sense of simplicity, coziness and instantly comfortable conviviality that engenders a feeling of contentment or wellbeing — front of mind when envisioning all aspects of the Culture Craft Kombucha brand. And it's these same principles with which he conducts his business and nurtures his relationships with local farmers, purveyors, clients and consumers.
Check them out!
Above notes were from:
https://culturecraftkombucha.com/pages/about
Follow Chocoviv's Lifestyle Blog on WordPress.com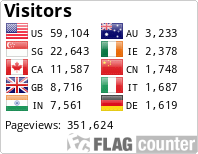 Instagram: https://www.instagram.com/chocoviv/
Twitter: https://mobile.twitter.com/Chocoviv1