Thank you Nina's Pierogi for my bag of yummy vegan pierogies!
Who is Nina's Pierogies?
1) What is your background?
I worked in a big corporations in accounting, but always felt not accomplished. Cooking, creating my recipes was always my passion. My dad, my kids are gluten and dairy intolerant, in a very strong way. I started making gluten free recipes making my flours combination. Then time came to make pierogies and after many, many mistakes I was satisfied with the dough.
I am Polish, came to Canada right after university. I attended farmers markets with my grandma every week, now I went back to my roots, going back almost every week to different farmers markets in Vancouver and loving it.
2) What is special about your products?
Every pierogi flavour is unique and has a "history" connected to the farmers' markets. For example, I remember one late August day at the Trout Lake farmers market. There was a stand opposite of me with abundance of late summer peppers, cauliflowers, tomatoes and many different veggies. That was the day that I created Mediterranean pierogi.
3) What else do you want to share?
I always think about smell of summer and beautuful colours of veggies.
Check them out!
Follow Chocoviv's Lifestyle Blog on WordPress.com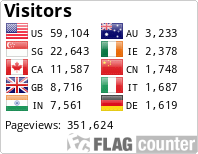 Instagram: https://www.instagram.com/chocoviv/
Twitter: https://mobile.twitter.com/Chocoviv1