Thank you, La Dee Da Gourmet Sauces! Can't wait to try them all!
Who Is La Dee Da?
1) When and why did you start your business?
We are Mary, Jo Anne and Marlow, The Sauce Queens! What started with sauces back in 2015 became a mission to create innovative, versatile, delicious, plant-based offerings that would make it onto the tables of every household.
2) What is the background?
The founders of La Dee Da Gourmet Sauces wanted to revolutionize not only the sauce world but the soup, jam and jelly categories. What they bring to the table is more than a jar of wholesome goodness, they produce products that provide an opportunity to the consumer to create a restaurant-worthy meal of their own.
3) What is special about your products?
They source their ingredients from the highest quality suppliers, sourcing as locally Canadian as possible, all whilst keeping the plant in mind. Their environment-friendly and conscious living approach makes La Dee Da an easy choice when you are looking to take your meals to a whole new level! La Dee Da is turning every day cooks into extraordinary chefs!
4) What else do you want to share?
Our commitment to you is simple. Real food real ingredients,that are out of this world delicious!
Follow Chocoviv's Lifestyle Blog on WordPress.com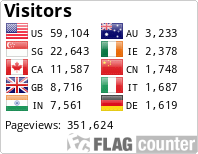 Instagram: https://www.instagram.com/chocoviv/
Twitter: https://mobile.twitter.com/Chocoviv1