Thank you, Daydream Organics for your healthy gift!
Who Is Daydream Organics?
1) When and why did you start your business?
The business was started this past September as a way to share the transformative powers of nature and all then magical benefits that plants and mushrooms can bring to human life! Our products are meant to help individuals create the life that they've been daydreaming about in a way that's simple, natural and fun!
2) What was your background?
I'm the daughter of an herbalist, so herbal based health and wellness is something I have practiced my entire life. After learning from my dad and years of prioritizing natural remedies in my own life, I created Daydream Organics!
3) What is special about your products?
Our products are local and sustainable in every aspect, not just where they're made! We work incredibly hard to source all of our materials from as close to home as we possibly can and then hand make everything in Victoria BC. Our Ginseng is BC grown and most of our other herbs come from Oregon!
4) What else do you want to share?
Use the code, "Chocoviv" for 20% on the website!
Check them out!
Follow Chocoviv's Lifestyle Blog on WordPress.com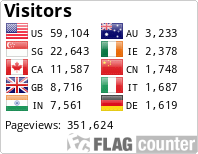 Instagram: https://www.instagram.com/chocoviv/
Twitter: https://mobile.twitter.com/Chocoviv1