Years ago, I visited Thailand. I absolutely loved the culture, the beautiful land and delicious food. So, when I saw these lovely Thai milk teas, I was excited! Thank you, Thai Roots Trading, for these amazing teas!
Who is Thai Roots Trading?
1) When and why did you start your business?
I started my business in 2017 because I'm Thai and I want to share my Thai food passion with people here in Canada.

2) What was your background?
From banking to entrepreneurship:)

3) What is special about your products?
Thai tea has been around for over 75 years. It is well known because of its taste and unique taste .

4) What else do you want to share?
We supply fresh Thai curry pastes such as red curry, Khao soi curry, and green curry to Thai restaurants. Due to the lack of some herbs available locally in Canada, our factory in Thailand makes the pastes and ships airfreight the next day to Canada so the restaurant gets their customized paste fresh and authentic taste from Thailand.
Check them out!
Follow Chocoviv's Lifestyle Blog on WordPress.com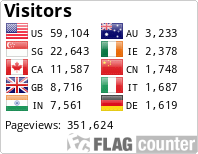 Instagram: https://www.instagram.com/chocoviv/
Twitter: https://mobile.twitter.com/Chocoviv1