Have you had Taiwanese street food?
Many years ago, I was travelling in Taiwan and the street food selections were so abundant! I didn't even bother to look for restaurants.
Hence, I was very excited to be invited to CHJ Bistro to savour their menu! Thank you!
Who is CHJ Bistro?
Why did your start your business? First of all, I loved to eat since I was young! As I grew older, I found out I like to cook and was sensitive to flavor. My family give me a lot good feedback and motivation. That was when I want to share my food to others.
What was your background? I'm from Taiwan. We have shipping family business. I was studying in Canada and went back Taiwan to work. However, I loved Canada's kind and friendly environment. That's why I came Canada again and start my family here.
What is special about your restaurant? We serve Taiwan street food. We combine it with my experience from different restaurants and chefs. Our restaurant name means "testing good" in Taiwanese and the characters' meaning is my family name and 'crane'. This is because I want my food to honor my family name and same as crane (big/ elegant/ clean)
What else do you want to share? Love & peace ✌️
Check them out!
https://instagram.com/chj_bistro?
Follow Chocoviv's Lifestyle Blog on WordPress.com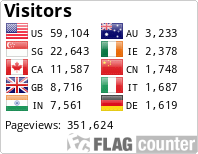 Instagram: https://www.instagram.com/chocoviv/
Twitter: https://mobile.twitter.com/Chocoviv1