Thank you, Ojas Vegan for introducing these snacks to me!
Who Is Ojas Vegan?
When and why did you start your business?Ojas Vegan was a work in progress since last year and has just launched 2 month ago! Ojas Vegan provides the need of the hour to-go Vegan snack options that are Guilt- Free. Clean ingredients and variety of flavour was our key basis to launch the product so that eating heathy doesnt sound boring!
What was your background? Our founder comes from an entrepreneurial background with over a decade of experience in Apparel business, food and beverage industry and real estate development. He started his career as a Assistant geologist for a mining company and in due course found his love for business & marketing and started a new chapter towards his future.
What is special about your products? All our products are Vegan, gluten free, non gmo, kosher and made with no artificial ingredients. Its as clean and yummy as they come!
What else do you want to share? Ojas Vegan lives by the motto: " Be the change you wish to see" and We believe by offering vegan snacking options we have started our part to a healthier and environmentally more sustainable future!
Check them out!
Follow Chocoviv's Lifestyle Blog on WordPress.com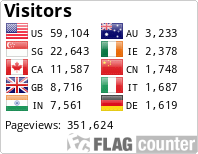 Instagram: https://www.instagram.com/chocoviv/
Twitter: https://mobile.twitter.com/Chocoviv1