Summary
After being dismissed from his position in the testing department of the navy, he was sent to go back to Top Gun. Despite proving his amazing ability to push the limits of the newest fighter planes, he had this habit of ignoring senior instructions and do what he believed was correct. That was why after thirty years in the navy, he was still just a captain, while pilots of his generation advanced in their careers.
When he was told that he was to be the instructor to a group of top pilots preparing for a dangerous mission, he was shocked to see his former wingman's son, Rooster, on the list. He was not ready….
Conclusion
The flying scenes with the dives and speed was exhilarating! Every time they fired their engines, you could feel the chairs shake! The twists in the storyline surprised me.
Follow Chocoviv's Lifestyle Blog on WordPress.com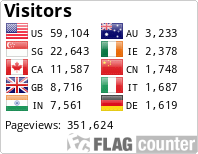 Instagram: https://www.instagram.com/chocoviv/
Twitter: https://mobile.twitter.com/Chocoviv1
No