This was a recently opened Korean cuisine restaurant. I was lucky enough to recieve a gift certificate to try their food.
Who Is Koreana?
1) When and why did they open this restaurant?
We opened on June 16, 2022.

2) What is special about this business?

As a Korean person, honestly I think the food is very good. It's a very authentic Korean cuisine and we do have some Korean dishes that's not found in other Korean restaurants (such as Spicy Braised Monkfish, Seafood Kalguksu.)
3) What else do you want to share?
We have a nice and spacious patio, well-price liquors (beers, soju and makgeolli), variety of Korean dishes and snacks for drinking.
Check them out!
Follow Chocoviv's Lifestyle Blog on WordPress.com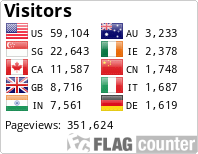 Instagram: https://www.instagram.com/chocoviv/
Twitter: https://mobile.twitter.com/Chocoviv1
No