Summary
Coral an Octopod should be so pleased the ocean fell back into the hands of her clan of Oceanids. Back then, before her infamous aunt's takeover, her people were at the bottom of the social order. Her Aunt Aquatica turned all the former upper-class Nymphs into half-crab monsters, Clackers. She used them to conquer and control the rest of the ocean.
Things were getting out of hand and Coral had to stop her! So she rounded up her friends and ventured off to find help…
Conclusion
This novel in the series was mostly about the adventure that the friends went to find a way to stop Aquatica. Lots of details and very epic.
Follow Chocoviv's Lifestyle Blog on WordPress.com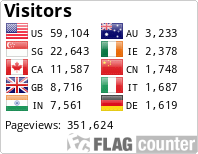 Instagram: https://www.instagram.com/chocoviv/
Twitter: https://mobile.twitter.com/Chocoviv1