It's great to try new and upcoming restaurants. However, I love to find ones that had been quietly doing their own thing and producing great dishes! Nishiki Sushi is one such place! Thanks for the invite!
Who is Nishiki Sushi?
1) Why and when did you start your business?
I love Sushi so much then I want my own sushi restaurant in Vancouver.
2) What's your background?
15 year experience in a sushi restaurant
3) What is special about your products?
We are the first restaurant to put special roll in a tray. We are also the first restaurant to have only hot snacks in a tray in sushi restaurant.
4) What else do you want to share?
"Keep it tastier and keep it fresher!"
Check them out!
https://www.nishikisushivancouver.com/
https://instagram.com/nishikisushivancouver
Follow Chocoviv's Lifestyle Blog on WordPress.com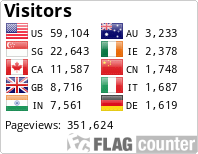 Instagram: https://www.instagram.com/chocoviv/
Twitter: https://mobile.twitter.com/Chocoviv1