Summary
The sun elves won and enslaved the human race. The Blood Lottery invited all humans who turned eighteen years old to enter. If they were chosen, they would become the mistress or even a wife of a sun elf. That would mean that they could leave a life of desolation and poverty. This was how the sun elves tried to outbred the human race.
Ava was working on the Wall to support her mother and sister. As a child, she was stared at for her silver hair. How odd it was for a human…. She was going to turn eighteen, but she was determined not to enter the Blood Lottery. She would rather work hard on building the Wall.
Then, she fell off of the Wall and met the most mesmerizing eyes of the Prince….
Conclusion
This was a fantasy story that involved elves, wyverns (dragon) and magic. By the end of the story, I really wanted to find out what happened to the protagonist.
Follow Chocoviv's Lifestyle Blog on WordPress.com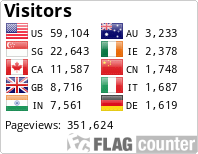 Instagram: https://www.instagram.com/chocoviv/
Twitter: https://mobile.twitter.com/Chocoviv1