I love matcha!
It's matcha that led me to Whisk Matcha!
Who is Whisk Matcha?
1) When and why did you start your business?
I started Whisk as a side hustle and a passion project when I was on maternity leave with my son, in 2015. I always loved everything matcha.
2) What was your background?
I studied hospitality management in University, so I'm totally in the field. Prior to Whisk, I worked in luxury hotels from room services to catering sales to event management.
3) What is special about your products?
I personally know and have met all the tea farmers that produced our matcha in Japan! I'm so grateful that I've got to build meaningful relationship with them (prior to the pandemic!).
4) Another else that you would like to share?
All the menu items at our cafe (from matcha ceremonial to Vietnamese coffee to avocado toasts) are all my personal favourites that I used to enjoy everyday. It feels incredible to share these with everyone. Plus, everything is vegan at our store (but you wouldn't tell any differences :)).
Check them out!
Follow Chocoviv's Lifestyle Blog on WordPress.com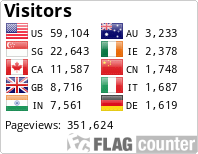 Instagram: https://www.instagram.com/chocoviv/
Twitter: https://mobile.twitter.com/Chocoviv1