Summary
Sam and Nate was living in an orphanage when older brother Sam got kicked out for stealing again. This time was an antique map of the ship, Magellan. This ship was rumoured to carry a huge amount of gold when it disappeared. After Sam left, he never came back for Nate. He only sent him the occasional postcards.
After 15 years, Nate bumped into Sully, who was watching him at his bartending job. He told Nate that he had a big job that needed Nate's quick fingers.
Why did Sully know about Nate's preferences and habits?
Conclusion
I love treasure hunting movies. The story line was a bit predictable. The movie was based on a video game. I really enjoyed watching Tom Holland's action scenes.
Follow Chocoviv's Lifestyle Blog on WordPress.com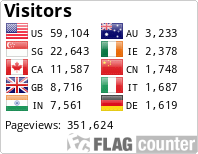 Instagram: https://www.instagram.com/chocoviv/
Twitter: https://mobile.twitter.com/Chocoviv1