What an interesting concept of a Japanese-Italian cuisine! Thank you, Wasuta Pasta for the invite!
Who is Wasuta Pasta?
1) Why and when did you start your business?

We started this restaurant about one years ago. (May 12 2021)
The owner is Japanese and he used to work at Italian restaurant for long time, and he has knowledge about Italian cuisine as well as Japanese.
Therefore he ended up collaborating both cuisine and made the Italian Japanese style pasta.
2) What was your background?
Japanese who immigrate to Canada
Working Italian restaurants for long time.
As well as Japanese restaurants.
3) Some interesting facts about your product?
Most of our food is homemade, and we make from scratch.
We baked focaccia bread every single day.
4) Finally, anything else you would like to share:)
We had our first anniversary on May 12.
Check them out!
https://instagram.com/wasutapasta
Follow Chocoviv's Lifestyle Blog on WordPress.com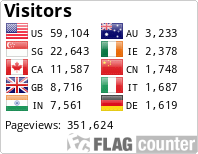 Instagram: https://www.instagram.com/chocoviv/
Twitter: https://mobile.twitter.com/Chocoviv1