Thank you, thé vert Jewellery, for sending me these pretty earrings!
Who is thé vert Jewellery?
1) Why and when did you start your business?

Growing up I often made jewelry for my friends. I just loved fashion and accessories. The first time I sold my jewellery was at the Powell Street Festival more than 15 years ago. Gradually I learned new techniques and refined my skills and finally opened up my Etsy store in 2016. My goal was to create simple and versatile jewellery with a Japanese twist while keeping the prices accessible.
2) What was your background?

I was born in Japan, but Canada is my home. I've had a wide and varied career spanning from Tourism, Interpreting, Arts and Entertainment, and Human Resources.
3) Some interesting facts about your products?

I love modern, clean, simple designs. I'm inspired by nature, interior design, fashion shows and my Japanese heritage. (The Asa earrings that is in the photo is one that I feel encompasses many of these aspects.)
4) Finally, anything else you would like to share?

I'd love to offer 15% off any item in my Etsy shop with code CHOCOVIV15 to your followers! Valid until Dec. 31, 2022.
Check out her shop!
https://www.etsy.com/shop/thevertjewellery/
https://instagram.com/thevertjewel
Follow Chocoviv's Lifestyle Blog on WordPress.com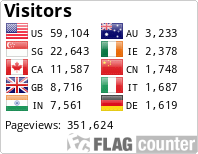 Instagram: https://www.instagram.com/chocoviv/
Twitter: https://mobile.twitter.com/Chocoviv1