Escape rooms have definitely taken a hold of my imagination and creativity as I try to solve the problems. It's nice that they actually give some clues… But, still I rarely am successful. This is such a great way to train for teamwork!
Who is Time Escape?
1) Why and when did you start your business?
I started this business in 2013. When I first played an escape room, I was hooked and loved the challenge with solving puzzles.

2) What was your background?
I majored in economics, but with a work background in event management.

3) What is special about your business?
I've always been hands on and wanted to elevate each escape room production to the next level. Ultimately, we are still trying to do each time.

4) Finally, what would you like to share?
In the near future, all Time Escape themes will eliminate all padlocks. Therefore, they will be fully electrical and mechanical.
Check them out!
https://instagram.com/timeescape.bc
Follow Chocoviv's Lifestyle Blog on WordPress.com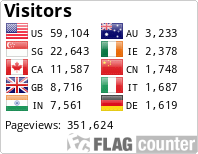 Instagram: https://www.instagram.com/chocoviv/
Twitter: https://mobile.twitter.com/Chocoviv1