Summary
Bud was working hard to support his family. His wife and daughter didn't get to see him very much and this was ruining his relationship. But it wasn't his pool cleaning job that was paying the bills. In reality, he was a vampire-hunter. Yes, vampires lived among the living by applying illegal sunscreen to protect from the sun!
Killing and handing in their fangs to the bureau, Bud would get paid in cash. However, the bureau didn't like his way of hunting, so they sent the union head to monitor Bud's ways. All was well till things got out of hand….
Conclusion
There was a ton of action. The fight scenes were well choreographed and smooth. The storyline was very typical. This was a fun movie with lots of heavy machinery and bloodshed.
Follow Chocoviv's Lifestyle Blog on WordPress.com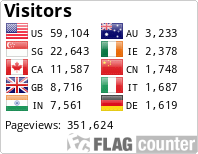 Instagram: https://www.instagram.com/chocoviv/
Twitter: https://mobile.twitter.com/Chocoviv1