At first, the name could be misleading, but believe me, the menu had more than kimchi! Thank you, OiSO Kimchi Cafe for the invite!
Who is OiSO Kimchi Cafe?
1) What was your background?
I started restaurant called 'Damso' 12 yrs ago. Damso expanded to 3 different locations throughout years.
2) Why and when did you start your business?
Last year, I decided to sell it all because, I wanted start something new, simple and easy. That led to Oiso.
3) What is special about your place?
Oiso is technically all the core essential of what Damso meant to be. I am taking minimalist and simplistic approach with Oiso as far as branding and culinary direction goes. However, that doesn't mean we cheap out our ingredients and product. We only use freshest and best ingredients available with best cooking technique to our culunary knowledge and arsenal with reasonabley priced menu and portion. Thus easier approach for people with different budget and standard.
4) What else do you want to share?

As for me, I have been cooking for last 20 yrs already! I worked for many different high end local hotels and fine dining restaurants to Michelin star restaurants before I opened Damso.
Check them out!
Follow Chocoviv's Lifestyle Blog on WordPress.com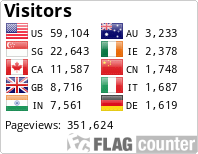 Instagram: https://www.instagram.com/chocoviv/
Twitter: https://mobile.twitter.com/Chocoviv1