It was very exciting to see the original Korean hotdog to open a new location! Thank you for the treat!
Who Is Arirang Hotdog?
1) Why did you start your business?
We started because we wanted Canadians to try the "real" corndog from Korea. Before Korean corndogs started its boom in Asia and Americas, Arirang was first ever invented K-corndog from Korea from way back 2014 and made its way to a big franchise company.
2) What is special about your products?
We like to create and bring something Canada that never existed before! Just like Churro and Oreo!!
3) What else would you like to share?
We got so excited when people came to love new items. Ultimately, something very delicious and exclusive will be coming to our menu, so stay tuned!!!
Check them out!
Follow Chocoviv's Lifestyle Blog on WordPress.com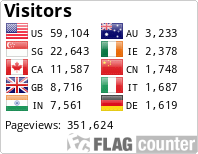 Instagram: https://www.instagram.com/chocoviv/
Twitter: https://mobile.twitter.com/Chocoviv1