Summary
Sarah was the daughter of a farmer. Her mother had the best pies in the village and she needed more blueberries. As she walked in the forest, Sarah recalled the stories of the injured Duke. He owned these lands, but hid inside his home. Edmund was not happy about being the Duke. His father and brother died in an accident and he was left with the estate and the responsibilities of his new identity. In order to produce an heir, he needed a suitable lady to be his wife. No one would be able to be with a scarred man like him….
Then he found Sarah in the forest with an injured foot…..
Conclusion
This story reminded me a little bit like Beauty and the Beast, with Sarah being the Beauty and Edmund the Beast. It was a heartwarming story.
Follow Chocoviv's Lifestyle Blog on WordPress.com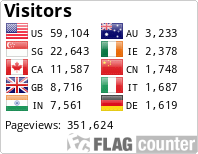 Instagram: https://www.instagram.com/chocoviv/
Twitter: https://mobile.twitter.com/Chocoviv1