Do you like pizza?
I was excited to be invited to the grand opening of this new pizza joint, Pizza Garden!
Who is Pizza Garden?
1) Why and when did you start your business?
We firstly initiated our business with the brand 'Megabite Pizza', and the idea of creating a Sicilian-Neapolitan style of pizza led us to the creation of Pizza Garden.
The company had been operating for around 15 years now, with 10 operating stores.
2) Next, what was your background?
Kubilay Demirel is a true pizza expert. Having started Megabite Pizza over 18 years ago, he has come to know a thing or two about great pizza. His desire to create Vancouver's most authentic Neapolitan pizza led him to open his first Pizza Garden store on Vancouver's eclectic Commercial Drive. Kubilay's passion for great taste and authentic crusts has resulted in nothing but the best Italian pizza in the Lower Mainland!
Pizza Garden is not your typical pizzeria. We operate as a franchise, but what we offer is unique compared to other pizza chains, we make authentic Neapolitan pizza.
3) Some interesting facts about your product?
Our pizzas are made with fresh, raw dough that we make from scratch each and everyday. We source our ingredients from carefully selected suppliers and never compromise on the quality. Some ingredients like flour, tomato sauce, among others come from Italy, while others, like some of our meat, come from local suppliers.
We believe that the finest ingredients make the finest pizzas.
4) Finally, anything else you would like to share:)
We believe in our product to be different and unique. All our processes and operations come from the strong and high quality of our product, and this passionate idea, whereas everything else comes from there.
Pizza Garden's main focus today is to expand the business around BC, and Canada eventually.
Check them out!
Follow Chocoviv's Lifestyle Blog on WordPress.com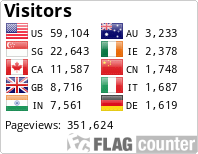 Instagram: https://www.instagram.com/chocoviv/
Twitter: https://mobile.twitter.com/Chocoviv1