Washi (和紙) is traditional Japanese paper. The term is used to describe paper that uses local fiber, processed by hand and made in the traditional manner. Washi is made using fibers from the inner bark of the gampi tree, the mitsumata shrub (Edgeworthia chrysantha), or the paper mulberry(kōzo) bush.As a Japanese craft, it is registered as a UNESCO intangible cultural heritage.—- Wikipedia
At the Nikkei National Museum, this exhibit showcased the works of the artists, Naoko Matsubara and Alexa Hatanaka. Both used washi paper in their own way to show its versatility and durability.
Which piece looks the most interesting?
Follow Chocoviv's Lifestyle Blog on WordPress.com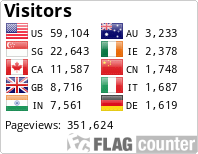 Instagram: https://www.instagram.com/chocoviv/
Twitter: https://mobile.twitter.com/Chocoviv1