I love to support young entrepreneurs! Check out this brand new line of candles by E. A. R. Wax Candles
Who is E. A. R. Wax Candles?
I started my business in June because my aunt got me a candle making kit and I have always been a very experimental child and really loved candles!
I am in grade seven.
I have been doing hip hop for 6 years and jazz for less than a year. I love to teach play and babysit kids!
Something interesting is that all of my scents are unique to my brand such as "fruit loops" and "grape soda"!
The name E. A. R. Wax Candles came mostly from my name Emy Ann Rosen. Also, my aunt who has the same initials started a business with a similar name, so I got to keep the brand alive!
Check her out!
https://instagram.com/e.a.r_wax_candles_
Follow Chocoviv's Lifestyle Blog on WordPress.com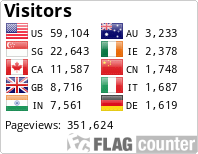 Instagram: https://www.instagram.com/chocoviv/
Twitter: https://mobile.twitter.com/Chocoviv1