Headbands are super handy when I am using face masks and just lounging around. Thank you Grit and Grace Co. for this gift.
Who is Grit and Grace Co.?
A few years ago Jess was on the hunt for a cute headband to go with daily workouts and couldn't find one that checked all the boxes for her. She was looking for a headband that was stylish, comfortable, versatile and didn't give you a headache. That led her to creating her own and starting an Etsy shop back I 2016. Since then Grit + Grace has expanded into two studios ran by Jess and her sister Jaxx.
Our headbands come in 3 fun styles, a twist that can be when 2 ways, the knot style and the loop style.
Check them out!
Use my 10% off code (chocoviv10) on your first order from now till end of 2022 on their website!
Follow Chocoviv's Lifestyle Blog on WordPress.com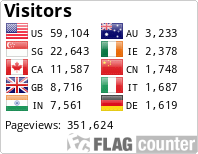 Instagram: https://www.instagram.com/chocoviv/
Twitter: https://mobile.twitter.com/Chocoviv1