Summary
The Matrix Trilogy was a video game designed by Thomas Anderson. He was a nervous game designer who was a suicide survivor. Mr. Anderson tried to jump off a building. He was depressed and couldn't differentiate between what was real or part of the game. He put so much of himself into the game for too long. He was done. Then suddenly, his boss wanted him to design another updated version. He began to have a mental breakdown. Luckily, his analyst was there to support him.
On the other side, Captain Bugs of the ship, Mnemosyne, was searching for Neo. She believed he was alive…..
Conclusion
I was a fan of the original Matrix series. I still loved watching them. This new addition to the story was set 60 years after the Trilogy. I enjoyed the flashbacks, but I wished that they didn't recast Morpheus.
Follow Chocoviv's Lifestyle Blog on WordPress.com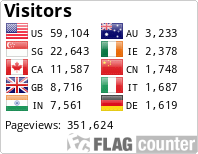 Instagram: https://www.instagram.com/chocoviv/
Twitter: https://mobile.twitter.com/Chocoviv1