This lovely spa was in a quiet neighbourhood that was near the local university. Thank you for your invite, Ovo Medi Spa!
Who Is Ovo Medi Spa?
When did you start your business? We started at the height of Covid in August, 2020.
What are your backgrounds? Dr Jimmy Kwok is the medical director of Ovo Medi Spa. He is experienced with North America and Korean injectable techniques. He is licensed with the Cellular Medicine society to perform the original PRP Vampire facials and Facelift. Dr Hannah Makrides is our other physician, she is an emergency physician and a trainer in neuromodulators.
What is special about your business? We carry the skincare, Zo and Vivier. We have recently brought in Korean skincare, Dermafirm, a line made with liposome technology, to deliver plant-based nutrients and hydration deeper into your skin.
Some interesting facts about your business?We use the newest laser and radio frequency microneedling technology to give you safer and faster results.

Finally, anything else you want to share? Our name Ovo comes from "Ab Ovo" in Latin, meaning "from the beginning". Our goal is to help you repair skin damage and rejuvenate your looks so that you can be the best version of yourself.
Check them out!
Follow Chocoviv's Lifestyle Blog on WordPress.com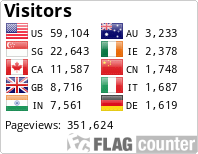 Instagram: https://www.instagram.com/chocoviv/
Twitter: https://mobile.twitter.com/Chocoviv1