Summary
A magician named Hector was feeling blue as his act was being rejected. One day, he discovered a singing baby crocodile and thought that he would make a fortune with Lyle, the crocodile as part of his act. He put everything he owned on line to raise funds for their act, but Lyle had stage fright and Hector lost everything including his lovely New York apartments building. He was kicked out and forced to leave Lyle there as he left to raise more funds.
A new family with a little boy named Josh moved in. Josh was so unhappy about his new as chop and surroundings. Then one night, he discovered Lyle…..
Conclusion
This movie really moved me. I loved the songs of course. Shawn Mendes was the voice of Lyle too. I noticed that the children in the audience were laughing and enjoying themselves. I recommend to watch as a family.
Follow Chocoviv's Lifestyle Blog on WordPress.com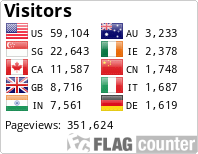 Instagram: https://www.instagram.com/chocoviv/
Twitter: https://mobile.twitter.com/Chocoviv1