Feeling thirsty? Farming Karma has both alcoholic and non-alcoholic sodas from their brewery. Thank you for the refreshing drinks!
Who Is Farming Karma?
When and why did you start your business?Karma (my dad) has been farming in the Okanagan for 30 years. My family grows apples, cherries, and pears. We wanted to make a healthy beverage for our community (something different from pop, juice or carbonated water) so we decided to juice our fruit and turn it into a healthy soda! Our soda is light, refreshing, and lightly carbonated with the following core values; NO added sugars, NO preservatives, NO colors or artificial flavours, NO concentrates or syrups, made with REAL fruit, natural, vegan, and gluten free beverage.
What is your background? Our business is a family business. All the way from my dad Karma to my 1 year-old son Jhelum we all contribute to the business. My background is actually in Pharmacy and I was a Pharmacist before I started juicing our fruit. Everything was new to us and quite different from farming and pharmacy. We continue to learn every day about retail sales, marketing, manufacturing, and everything that goes into running a small business.
What is special about your product? Our first product was our Apple Soda. We sold our first can about 2 months before the pandemic started. We ended up innovating our product to 4 more flavours during the pandemic leading to our full product line: Apple, Cherry, Peach, Berry, and Pear Soda. Because of this expansion we won the Innovative Product of the Year Award for Sobey's in Western Canada 2020. Our product is unique and there is nothing in the market like it! In the market there are pops, juices, and flavoured waters but what makes our product different is that it contains a serving of real fruit (along with the core values mentioned above).
Finally, what else do you want to share? For Food and Beverage BC, we are currently nominated for the Top 10 Product of the Year Award. The results come out during the award show on November 3rd!
Check them out!
Follow Chocoviv's Lifestyle Blog on WordPress.com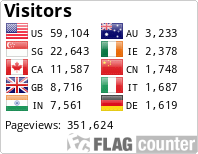 Instagram: https://www.instagram.com/chocoviv/
Twitter: https://mobile.twitter.com/Chocoviv1