It's a great feeling to have the softest fabric next to your skin! That's what Piknic Designs' fabrics felt like…..Thank you for this lovely shirt!
Who is Piknic Designs?
Why did you start your business? I started my company after doing a self employment program when I got laid off from my job. Best decision I ever made ! I finished fashion school, but couldn't find a job in the industry. So, I decided to start my own line.
What is your background? I took sewing in high school and fell in love with it. Then, I went to fashion school and the art institute. Afterwards, I started making clothes after that.
What is special about your products? All my product is made for comfort. I feel like it best to look good, while feeling good. That's why I make everything out of super comfy bamboo. Plus I design my clothes to look to fun and fashionable. All my prints are my own art that I either drew by hand or designed digitally too!
Follow Chocoviv's Lifestyle Blog on WordPress.com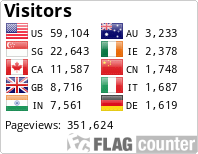 Instagram: https://www.instagram.com/chocoviv/
Twitter: https://mobile.twitter.com/Chocoviv1