Both Vietnamese and Thai cuisine are two of my favourite types of food. So, I am thankful for the invite from H P Noodle House!
Who is H P Noodle House?
1) When and why did you start your business?
Paul Pham is the name of the head chef. He enjoys cooking and would love to bring his cooking passion to all valued customer. He started his 1st restaurant in Toronto in 2015, and he given up after a year because it wasn't good. He had lost all his saving. He still doesn't want to give up on his dream. So, with family support, he started H P Noodle House in Port Coquitlam in 2016. After six years with lots of struggles , he finally was able to open his second restaurant in Burnaby. (I visited the second restaurant!)
2) What was his background?
The chef is Vietnamese. Later on, he learned about Thai food when worked for a Thai restaurant in Toronto.
3) Anything else you would like to share?
He has about 15 years experience in the restaurant.
Check them out!
Follow Chocoviv's Lifestyle Blog on WordPress.com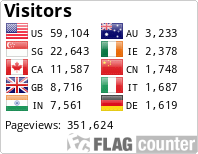 Instagram: https://www.instagram.com/chocoviv/
Twitter: https://mobile.twitter.com/Chocoviv1