When you hear the name, you assume this store only sells candy, but it sells more than candy and even sugar free alternatives too!
Who is Ricardo's Kandy Korner?
1. Why and when did you start your business?
Always thought the idea of a candy store is fun and nostalgic as there isn't many places that do it and opened it 2021 first location in white rock.
2. What was your background?
Before the candy store, I had a grocery store in White Rock. Also, before that, I was working at the Bank.
3. Why is your business is special?
Currently, we have over 400 different bulk candies such as gummies, chocolates…..you name it.
4. Finally, what else do you want to share?
Venturing out soon! I will be having my own ice cream shop open in White Rock . Eventually, I will have one in downtown Vancouver as well.
Check them out!
https://instagram.com/ricardos.kandykorner
Follow Chocoviv's Lifestyle Blog on WordPress.com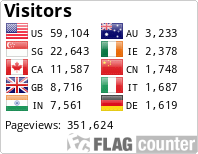 Instagram: https://www.instagram.com/chocoviv/
Twitter: https://mobile.twitter.com/Chocoviv1