Growing up, I loved to read about local monster legends!
Meet The Author
1) Why and when did you start your business?
I have always been a writer but I published my first kids book (A Moose in a Maple Tree – The All-Canadian 12 Days if Christmas ) back in 2007. It really took off and we hit #5 on the Canadian best sellers list. So every year since then I have added something new.
2) What was your background?
My background is diverse – I started in kids theatre. I have also worked for the UN and have been a food and wine columnist for CBC radio.
3) Some interesting facts about your product?
My first kids book was written to celebrate me becoming a Canadian citizen. I love to include Canadiana in my books and to celebrate everything Canada. I love writing books that kids WANT to read and enjoy. Reading for kids should be fun.
4) Finally, anything else you would like to share?
My Christmas books all have fun youtube videos that can accompany them. My Canadian monster club series is a collection of fun monster stories and each monster featured is based off of a real Canadian monster legend. These picture books are fun for ages 3-9.
Check him out!
https://amooseinamapletree.com/about-us/
Follow Chocoviv's Lifestyle Blog on WordPress.com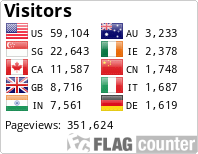 Instagram: https://www.instagram.com/chocoviv/
Twitter: https://mobile.twitter.com/Chocoviv1