20K milestone!
Thank you to all my followers and supporters, who engage on my Instagram account!
There has been ups and downs at times. But, I am very grateful to be able to show support to the small businesses and business owners that I meet each day, either in person or online.
My Social Media Platforms Grew!
My social media accounts, including my blogs, really showed their worth during the beginning of pandemic. Everything was on lockdown, businesses were closing and no one could go out…. Small online businesses began to grow all around me. Friends and especially vendors friends also began to reach out to ask if I could just share some posts.
Naturally, I did what I could to share and repost. They would drop of gifts of appreciation as a means of showing gratitude. At time of the pandemic, these kind gestures made my life much better. Being laid off from my long-time job during the pandemic, I had more time to write up more content and to explore my creative side.
Again, I want to thank you each and everyone of my subscribers to my platforms and my blog! Without your support and encouragement through these years, I wouldn't have discovered this lifetime passion of mine!
To share what you love, please leave a link to your blog in the comments below!
Let's all show our support to each other!
Follow Chocoviv's Lifestyle Blog on WordPress.com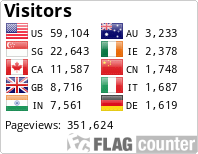 Instagram: https://www.instagram.com/chocoviv/
Twitter: https://mobile.twitter.com/Chocoviv1