These kits are great for making your own infused drinks, both alcoholic and nonalcoholic too!
Who is Spirits With Smoke?
Here are some questions that you can choose to answer:
1) Why and when did you start your business?

Antonio and I are two best friends who started our business because of a great opportunity fueled by a love of whiskey and cocktails.
After working in the hospitality industry for a combined total of 20 years, we saw an opportunity to transform the ordinary cocktail by focusing on creating a complete sensory experience by adding Smoke. While helping a whiskey bar help develop its Old Fashioned program, we recognized that people didn't just want to enjoy great smoked cocktails; they wanted to craft them at home too!
But now our goal has gone beyond just smoked cocktails. We want bartenders to enjoy various restaurant-quality cocktails at home, whether an Old Fashioned, Margarita or a delicious non-alcoholic creation.
Our goal is for homes across the country to never drink ordinary.
2) Next, what was your background?

Both Antonio and I have backgrounds in Anthropology and Geography. Not exactly directly related to starting a cocktail barware company! However, we met while working at a whiskey bar and fell in love with the hospitality experience.
It is why we are passionate about helping people recreate those experiences at home.
3) Some interesting facts about your product?
Spirits with Smoke is about enhancing your drink, whether it be an alcoholic cocktail or mocktail! So much of what we consider to taste comes from our sense of smell. Smoking can influence the flavour, aroma, and appearance of any cocktail, elevating a simple drink to something extraordinary. However, the tricky part with smoke is that humans don't have the specific receptors to taste Smoke. That's where the power of aroma comes in.
Smoke transfers phenols, carbonyl compounds, and organic acids, all breaking down into what we detect as distinctive smells. By adding a smokey dimension, you are adding to the aroma of the drink, which in turn pumps up the flavour and adds depth and complexity to an otherwise ordinary cocktail.
4) Finally, anything else you would like to share?
We are passionate about ensuring we leave the planet better than we found it. That's why for every product sold, we plant a tree! Our "give back, more than we take" philosophy is one of our core principles.
Check them out!
https://linkpop.com/spiritswithsmoke
Follow Chocoviv's Lifestyle Blog on WordPress.com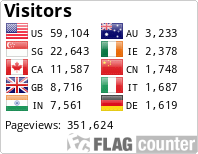 Instagram: https://www.instagram.com/chocoviv/
Twitter: https://mobile.twitter.com/Chocoviv1