Do you own a dog and worry when it wanders around during your hikes in the forest…? Thank you Predator BWear for this outfit!
Who is Predator BWear?
1) When and why did you start your business?
We started PredatorBWear about 3 years ago after seeing dogs coming in the Veterinary clinic we both work at, either with life threatening wounds and bites. We knew there had to be some way to help.

2) What is your background?
Alison is a Veterinary Technician and Janice is a Veterinary Assistant. Between both of us, we have about 20 years of Vet experience and knowledge.

3) What is special about your products?
Our PredatorBWear harness is lightweight, breathable, has removable spike strips and is also pretty bad-ass looking. We hope this will eliminate expensive Vet bills and give dog owners a better piece of mind. It can be used anywhere on walks, in the trails, and in your own neighborhood or yard. Predators lurk everywhere!
Check them out!
Follow Chocoviv's Lifestyle Blog on WordPress.com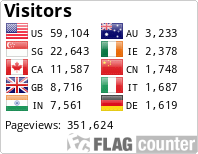 Instagram: https://www.instagram.com/chocoviv/
Twitter: https://mobile.twitter.com/Chocoviv1