For beer lovers out there, this Japanese restaurant has beer on tap! Thank you Sushi Mura for the invite!
Who is Sushi Mura?
1.Why and when did you start your business?
Our owner EJ ran this business for 11 years now. He has been in the food industry for over 21 years as a chef and the owner.
2.What is the background?
Sushi Mura is a fast-growing restaurant located in Vancouver since 2012. After receiving so much love and support from our customers, we are dedicated to constantly expanding our restaurant in the future. Our goal is to bring customers joy and satisfaction with the best quality of our customer service with our best fresh ingredients.

Until everyone becomes Sushi lovers "Muran," we won't stop serving our immersive dining experiences service and the best quality of taste.
3.Finally, what else would you like to share?
With highly experienced and passionate sushi chefs, we strive to bring the greatest taste and finest experience to our customers. To satisfy your desire for an exceptional Japanese foods experience, we only use best quality of ingredients, which we receive from our suppliers every morning.
Check them out!
Follow Chocoviv's Lifestyle Blog on WordPress.com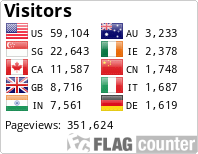 Instagram: https://www.instagram.com/chocoviv/
Twitter: https://mobile.twitter.com/Chocoviv1