I love Greek yogurt! What about you? Thank you Thomakis for the treat!
Who is Thomakis Yogurt?
1) Why and when did you start your business?
My husband Christos wanted to make something to feel connected to his Greek roots. He came home and said he wanted to make yogurt. So he did and it was amazing! He did this during covid when everyone else was making bread. A friend of ours came by and tried the yogurt and said we should make a business…that people would love it. So Thomakis was born.
2) What was your background?
Christos was a chef professionally for many years but when wanting to start a family chose to change directions for a job that was more oriented to be able to balance a family. He works in food sales and distribution. Though his passion was and always will be good food.
3) What is special about your products?
We strive to make the highest quality product. Clean with no fillers or preservatives. It takes time and lots of love and care to get such a smooth silky product.
4) Finally, anything else you want to share?
We love what we do and the community around us who love our product and make it possible for us to continue to grow and share great food with others!
Check them out!
Follow Chocoviv's Lifestyle Blog on WordPress.com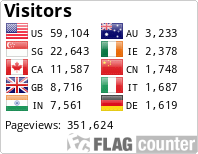 Instagram: https://www.instagram.com/chocoviv/
Twitter: https://mobile.twitter.com/Chocoviv1