Dumplings are a staple in my kitchen. You can panfry, steam or boil them for a quick meal. Thank you, Ipse Mandoo for the invite!
Who is Ipse Mandoo?
1) Why did you start your business?
As a mother, I did not have time to take care of my two years old son when I operated a Japanese restaurant in Langley. Closing the business, I decided to do a small business which I could work according to my own schedule. While I owned a restaurant, I did not like the taste of factory made gyoza. So I developed my own recipes, which was first used for my first sales in the dumpling manufacturing business. Plus, I like to decorate things, which is the reason why I shaped leaf-shaped dumplings.
2) What was your background?
Before I operated two different Japanese restaurants, I worked as a cook from some Korean restaurants. I was into learning various recipes and developed it as my own ones. This enhanced my understanding in Korean food.
3) What is special about your products?
My effort is revealed in the taste of my dumplings. I have a motto to run my business: I only produce the food that my son can eat without any concern. My dumplings are what my son likes the most. That's why I am always obsessed with checking the quality of ingredients.
our dumplings are 100% handmade.
our dumplings are made upon pre-orders. We never make them in advance.
The wrappers are also made of our secret recipes.
I always buy the ingredients myself to check the quality.
My business has grown so fast as my customers instantly noticed the difference between my dumplings and other ones.
The lineup for our booth was among the longest ones in the BC Dumpling Festival.
4) What else do you want to share?
We are introducing seasonal menu on a regular basis and running giveaways in the future.
Check them out!
https://instagram.com/ipsemandoo
Follow Chocoviv's Lifestyle Blog on WordPress.com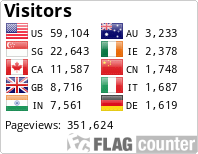 Instagram: https://www.instagram.com/chocoviv/
Twitter: https://mobile.twitter.com/Chocoviv1