I love the Grinch! The story ending makes me tear up with emotion…. Thank you, Hushd Creations for my new sweatshirt!
Who is Hushd Creations?
1) Why did you start your business?
Hushd Creations was created from a silent passion. It took a lifequake to ignite the fire that I needed to repurpose my focus. Working a 9-5, you don't always get to fulfil your inner joy. I was figuring out how to loop all of my passions into something tangible that I could enjoy doing and share with others, seemed like it was taking years. Through a lot of self-realization, hard work and commitment, I was able to redirect my energy, find purpose and focus my passion into a business that I am now so proud to be able to share with all of you!
2) What was your background?
My background is actually in Science, but ever since I was young, I've always had a creative/artsy side. Working almost 20 years in the industry, you tend lose touch with creative expression. The more I've grown, the more I've come to realize that I need to channel my inner child and get back to doing what makes me happy, but in a way that I can also share with others. I feel that my business is the perfect mesh that allows me to do both.
3) What else do you want to share?
I recently launched my business in April of 2022 (after 2 years of struggling with how to make it a reality), and I'm so honoured by all the love and support we've been shown in such a short span of time. As they say, "the best gifts are the ones you give"; we hope you love our products as much as we love making them for you, and we hope we can be a part of your gift-giving experience.
Check them out!
https://www.hushdcreations.com/
Follow Chocoviv's Lifestyle Blog on WordPress.com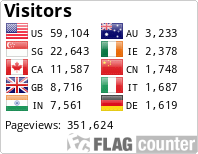 Instagram: https://www.instagram.com/chocoviv/
Twitter: https://mobile.twitter.com/Chocoviv1