Summary
Christie Watson was a Boston homicide detective who was forced to take a sabbatical because she had pushed a witness too much… So she decided to go back to her hometown and maybe… look for the murderer who took her mother from her years ago? She wanted to solved this…
Luckily, her best friend that owned the local burger joint invited her to stay at her apartment instead of the motel. In return, Christie had to work at the burger joint. This season, the spicy Fiesta was a hit with the townsfolk and Christie! All, but one overly verbal man….after causing a bit of a ruckus at the restaurant, was found dead at her best friend's backyard!
Naturally, Christie was on the case! Until the local attractive detective arrived…..
Conclusion
I enjoyed this story of mystery and a bit of romance. A quick read that was entertaining.
Follow Chocoviv's Lifestyle Blog on WordPress.com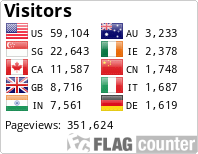 Instagram: https://www.instagram.com/chocoviv/
Twitter: https://mobile.twitter.com/Chocoviv1