Unique and sparkly jewelry often caught me attention. Thank you, Light's Rhythm Beaded Jewelry!
Who is Light's Rhythm Beaded Jewelry?

1) Why and when did you start your business?
I started my business during covid, at home, and decided to keep going with it as a relaxing side gig.

2) What was your background?

I was a photographer and had learned traditional Native beading as a hobby, I had more time to perfect my own style during covid.

3) Some interesting facts about your product?

I use naturally sourced and recycled materials: leather, fur, birch bark, jewels, and beads, and more.

4) Finally, anything else you would like to share?

I can be creative with this hobby. I also only create my art in a positive state. I do not create when I am dealing with troubled situations in life and am feeling negative, as I know that those feelings can pour that energy into my work.
Check her out!
https://instagram.com/lightsrhythm?
Follow Chocoviv's Lifestyle Blog on WordPress.com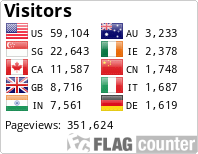 Instagram: https://www.instagram.com/chocoviv/
Twitter: https://mobile.twitter.com/Chocoviv1