I love designs inspired by nature. Hence, I was intrigued by Shining Bear Designs! Thank you for this lovely sweatshirt!
Who is Shining Bear Designs?
1) Why and when did you start your business?
I always wanted something in my life that meant something and gave me fulfillment. I started my business doing something totally different and it evolved into this…finding my culture and discovering how beautiful it is!!!

2) Next, what was your background?
I am an indigenous artist and entrepreneur…I have schooling in both graphic design and some business. Most however of what I currently do has been self taught.


3) Some interesting facts about your product?
My raw products are locally sourced and I design and print them all myself. Every single crew , hoodie , track pants, zip up, and onesie has been made by me.


4) Finally, anything else you would like to share?
Each has a message , I call them my wearable teachings.
Check her out!
https://instagram.com/shiningbeardesigns?
Follow Chocoviv's Lifestyle Blog on WordPress.com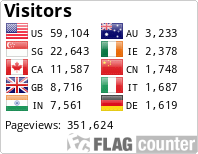 Instagram: https://www.instagram.com/chocoviv/
Twitter: https://mobile.twitter.com/Chocoviv1