Pearls are so beautiful! I love how they are so elegant. Thank you, Pearl Addictions for my gift!
Who is Pearl Addiction?
1) Why and when did you start your business?
I just started this business around October 2022, but I have been working with pearls my whole life.
2) Next, what was your background?
I grew up on my family pearl farm in Japan, I came to Canada in 2000 to study English.
3) Next, some interesting facts about your product?

Most of the pearls I use are from my father's farm in Japan (akoya pearls) but I also use pearls from family friends such as the golden and white pearl (South Sea), some beautiful black Tahitian pearls
and some Chinese fresh water pearls.
4) Finally, anything else you would like to share?
Most of my products are made with hypoallergenic metals, this helps to keep the costs of owning pearl products at a fantastic price. I am able to use the more expensive materials such as gold and platinum, if the customer so desires.
Check them out!
https://instagram.com/pearladdictions2022?
Follow Chocoviv's Lifestyle Blog on WordPress.com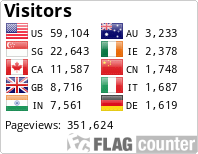 Instagram: https://www.instagram.com/chocoviv/
Twitter: https://mobile.twitter.com/Chocoviv1